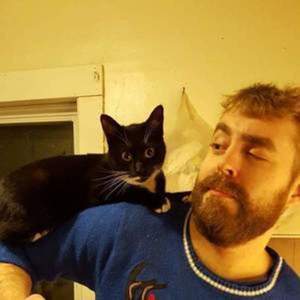 Cody Sullivan
Co-Host of Windsor Live
Cody Sullivan is a writer and is the creator of the horror anthology podcast, Pulp! from Beyond the Veil. He is a graduate of Bennington College, where he studied Drama and Literature. He is one of the original members of the independent film studio, Vier Dunkel Jungen, and he enjoys cooking after midnight, drinking after midnight, and watching cinema with his cat Grizzibella after midnight. He has finished not one, but two of Joseph Citro's novels in about six continual hours each.
Some would say he is the second spookiest boy in Windsor, VT, and they'd be right!
Cody Sullivan has hosted one Episode.
May 11th, 2020 | 1 hr 13 mins

art, community, innovation, public art, resiliency, reuse, space, space making, spacemaking, street art, vermont, vt, windsor, windsor vt

The first installment of a series on the ideas of making space in a community, seeing our assets for the value they have, and rebuilding by reusing with a heavy infusion of art.